SunTek is Now the Official Paint Protection Film
of Porsche Club of America Club Racing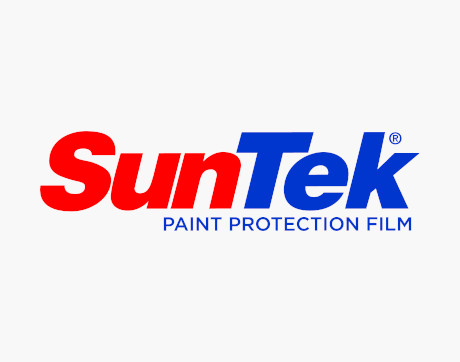 Kingsport, Tennessee, USA – March 1, 2019 – Starting today, SunTek® is the official paint protection film for Porsche Club of America (PCA) Club Racing. This new designation is the result of a recently finalized sponsorship between Porsche Club of America and Eastman Performance Films, LLC, a subsidiary of Eastman Chemical Company. Eastman is proud of this connection between their technologically advanced paint protection film brand SunTek and PCA Club Racing. This Porsche Club of America program offers racing, rallies, autocross and more to passionate Porsche owners across Canada and the U.S.
"We are honored that Porsche Club of America believes in the quality of SunTek strongly enough to add it to their family of sponsors," said Darrell Reed, commercial director, Eastman Performance Films. "Racing and other track events can be a threat to the beauty and integrity of a Porsche's finish, and SunTek aligns with members' desires to enjoy the thrill of the track and protect their investment."
SunTek® paint protection film is a self-healing, virtually invisible layer of defense against enemies of a flawless finish: rocks, sand, salt, insects, and other road debris. The brand's most premium PPF Ultra includes a recently introduced 72" size, which is able to seamlessly cover oversized hoods found in models such as the Porsche Macan. Seamless coverage is an advantage over pieced-together hood coverage because seams can become visible over time as they collect dirt and wax buildup.
SunTek paint protection film will be the featured at key PCA programs in 2019, including the July 21-27 Porsche Parade in Boca Raton, FL and the August 16-18 Werks Reunion in Monterey, CA. The brand will also be featured in club publications throughout the year. This presence at events and in communications gives club members the opportunity to learn more about the SunTek brand's intense commitment to premium-level quality. As the manufacturer, SunTek offers a manufacturer's warranty and has direct involvement in rigorous quality monitoring during manufacturing. State-of-the-art installation training centers and deep resources for professional installers ensure high standards are met at all stages of a vehicle owner's experience with paint protection film.
About Eastman Performance Films, LLC
With more than 60 years of experience, Eastman is a leading manufacturer and marketer of high performance window tint and paint protection film for automotive applications and window film for residential and commercial applications. The company is headquartered in St. Louis, Missouri, USA and is a subsidiary of Eastman Chemical Company. For more information, visit www.suntekfilms.com.
About Eastman Chemical Company
Eastman is a global specialty materials company that produces a broad range of products found in items people use every day. With the purpose of enhancing the quality of life in a material way, Eastman works with customers to deliver innovative products and solutions while maintaining a commitment to safety and sustainability. The company's innovation-driven growth model takes advantage of world-class technology platforms, deep customer engagement, and differentiated application development to grow its leading positions in attractive end-markets such as transportation, building and construction, and consumables. As a globally inclusive and diverse company, Eastman employs approximately 14,500 people around the world and serves customers in more than 100 countries. The company had 2018 revenues of approximately $10 billion and is headquartered in Kingsport, Tennessee, USA. For more information, visit www.eastman.com.
About Porsche Club of America
Founded in 1955, PCA is an organization of 130,000 Porsche enthusiasts and one of the largest single-marque clubs in the world. They host numerous events ranging from competitive club racing to social gatherings to technical sessions and have their own award-winning magazine, Porsche Panorama, which provides insider views to everything Porsche.