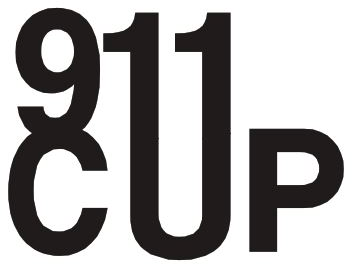 The PCA Club Racing 911CUP series returns!  All club races in 2023 are eligible for 911CUP championship points.   This year will include SP911 classed vehicles competing alongside stock D, E, and F class air-cooled 911's.  The addition of SP911 will up the competition and provide some excellent racing!
Schedule
911CUP is a national class that is participating in all Club Race events in 2023.  The full schedule can be found here.
Requirements
To enter, you must declare 911CUP as your class and display the 911CUP windscreen banner and any contingency sponsor decals.
All entrants can run on any competition DOT racing tires.  There is Hoosier Tire Contingency program (Described in the next section, below).
D and E stock minimum weights are reduced by 150 lbs.
F cars must run at their stock weight, subject to adjustment as the season progresses.
D cars may replace the CIS with carburetors, but may make none of the other Prepared modifications, or may run as E Prepared with all one class Prepared modifications but now carburetors, and should change the class letters on their car to E (because they are now Prepared).
SP911 cars can run as 911CUP but need to be registered as such
911CUP cars may run serpentine fan belts.
All other stock class rules apply and any eligible stock class competition racing tire may be used.
Questions should be sent to  Jeff.Wiggins@PCAClubRacing.org 
Tire Contingency Program
The PCA Club Racing 2023 Hoosier Tire contingency program is available to any competitor that declares 911CUP as their class.
By default, the standings table lists drivers by awarded points; most to least.  The table also starts out with the overall top 10 drivers.  Every column can be sorted by increasing or decreasing values by clicking on the column header.  Additionally, the data can be filtered or searched by using any value in the search box.  
(Unofficial standings as of 11/06/23)
| Driver | Class | Total Points |
| --- | --- | --- |
| GEORGESON, PAUL | 911CUP | 229 |
| WILT, ALLEN | 911CUP | 222 |
| EHINGER, DONALD | 911CUP | 166 |
| MOSES, DWAYNE | 911CUP | 166 |
| HOLMES, KAREN | 911CUP | 151 |
| MEISSNER, NIELS | 911CUP | 149 |
| TROLLINGER, ROB | 911CUP | 145 |
| NIKIC, JASON | 911CUP | 129 |
| HARVEY, WILLIAM | 911CUP | 128 |
| BASHA, EUGEN | 911CUP | 112 |
| LASBERG, LEE | 911CUP | 109 |
| HIGGINS, DAVID | 911CUP | 102 |
| STOMP, DAVID | 911CUP | 97 |
| MURILLO, ROBERT | 911CUP | 96 |
| SIMPKINSON, ANDY | 911CUP | 95 |
| BAILEY, BRET | 911CUP | 94 |
| ELEZOVIC, ERIC | 911CUP | 88 |
| WILT, VAL | 911CUP | 82 |
| PIERA, MICHAEL | 911CUP | 71 |
| CONSTANTINEAU, FRED | 911CUP | 65 |
| MEISSNER, SIGGI | 911CUP | 53 |
| WEINING, MARK | 911CUP | 47 |
| FLORIDO, FRANCIS | 911CUP | 44 |
| WIGGINS, JEFF | 911CUP | 43 |
| SANDERS, TAD | 911CUP | 41 |
| REED, CLAUDE | 911CUP | 40 |
| STANN, LENNY | 911CUP | 37 |
| MONTGOMERY, MAURICE | 911CUP | 35 |
| GIANNOU, SCOTT | 911CUP | 33 |
| PAJONAS, TODD | 911CUP | 31 |
| CRANDALL, DUANE | 911CUP | 30 |
| RAMSEY, BILL | 911CUP | 29 |
| FOSTER, SEAN | 911CUP | 26 |
| SOONAWALA, BEHRAM | 911CUP | 24 |
| BEASLEY, FRED | 911CUP | 22 |
| NEEL, SEAN | 911CUP | 21 |
| LYNCH, BRIAN | 911CUP | 20 |
| GAUCHER, ERIC | 911CUP | 16 |
| JONES, KEITH | 911CUP | 15 |
| LYNN, ANDREW | 911CUP | 13 |
| McMILLIN, JUSTIN | 911CUP | 11 |
| PARNELL, JEFFREY | 911CUP | 9 |
| BRESNAHAN, SCOTT | 911CUP | 8 |
| GAUCHER, JOE | 911CUP | 8 |
| PIPPY, DENNIS | 911CUP | 8 |
| WILSON, GREGG | 911CUP | 7 |
| FRANCIS, MARK | 911CUP | 0 |
| WASSER, DENNIS | 911CUP | 0 |